Get started with StarTree Cloud: self-serve trial
Get started with your free StarTree Cloud trial, and learn how to create a StarTree Cloud Pinot cluster, connect to a data source, ingest data, and run a query.
How do I join the trial?
Join the StarTree Cloud trial by signing up at www.startree.ai/saas-signup

(opens in a new tab)

(no credit card necessary). You will receive a welcome email and a second email with a link to StarTree Cloud portal to set your password. The first time you sign in to StarTree Cloud, do the following: a. Create an organization b. Create a workspace c. Ingest sample data d. Run queries
How long is the trial period?
The trial expires after 30 days. If you are interested in extending your trial or purchasing StarTree Cloud, contact us by joining the Slack channel (opens in a new tab).
Support
Sign in to StarTree Cloud
Enter your email address and password.
Create an organization
In StarTree Cloud, click Create Organization, and then enter a name for your organization.
Create a workspace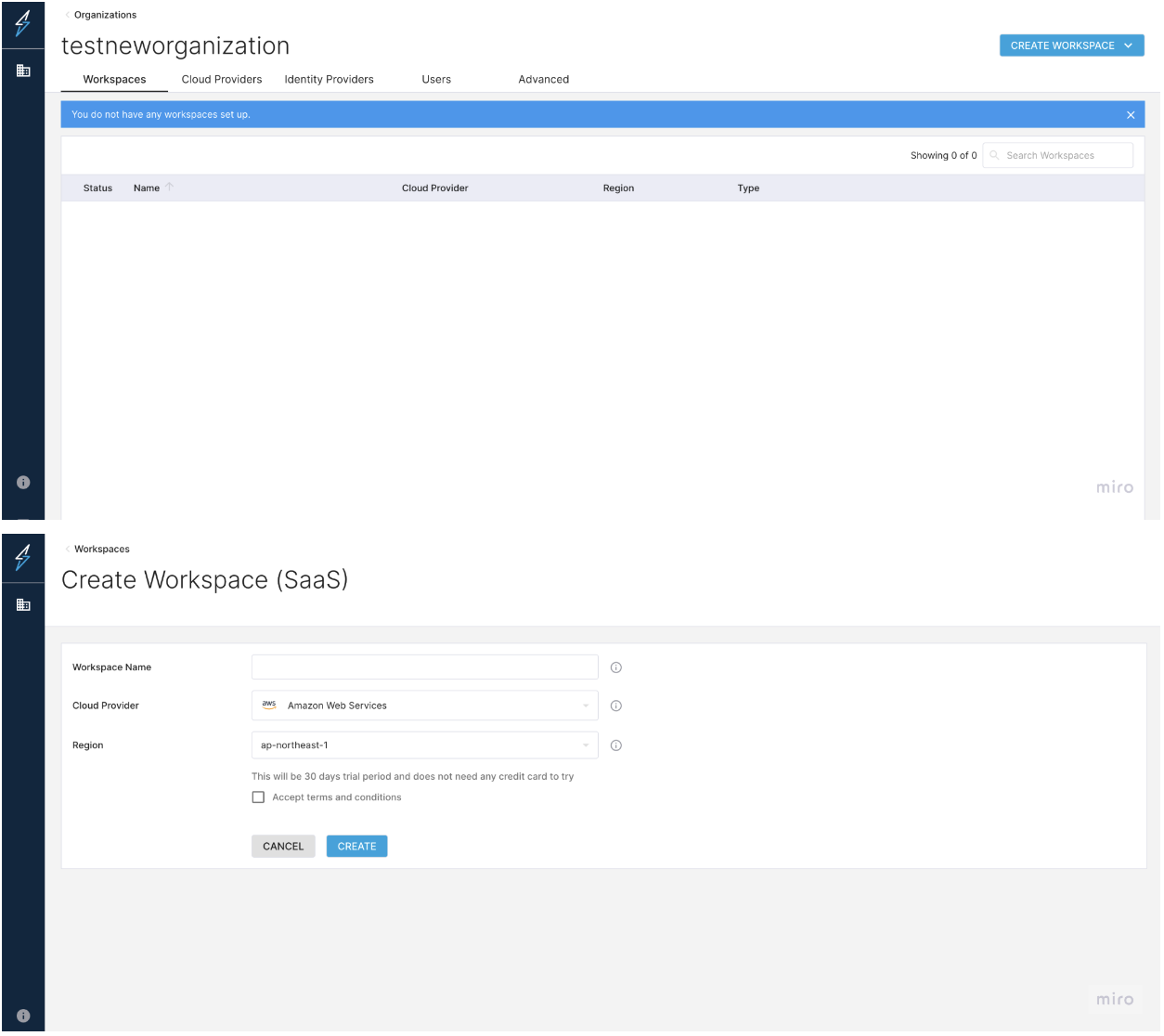 Ingest sample data
Click on Data Manager to launch Data Manager, which we'll use to import data: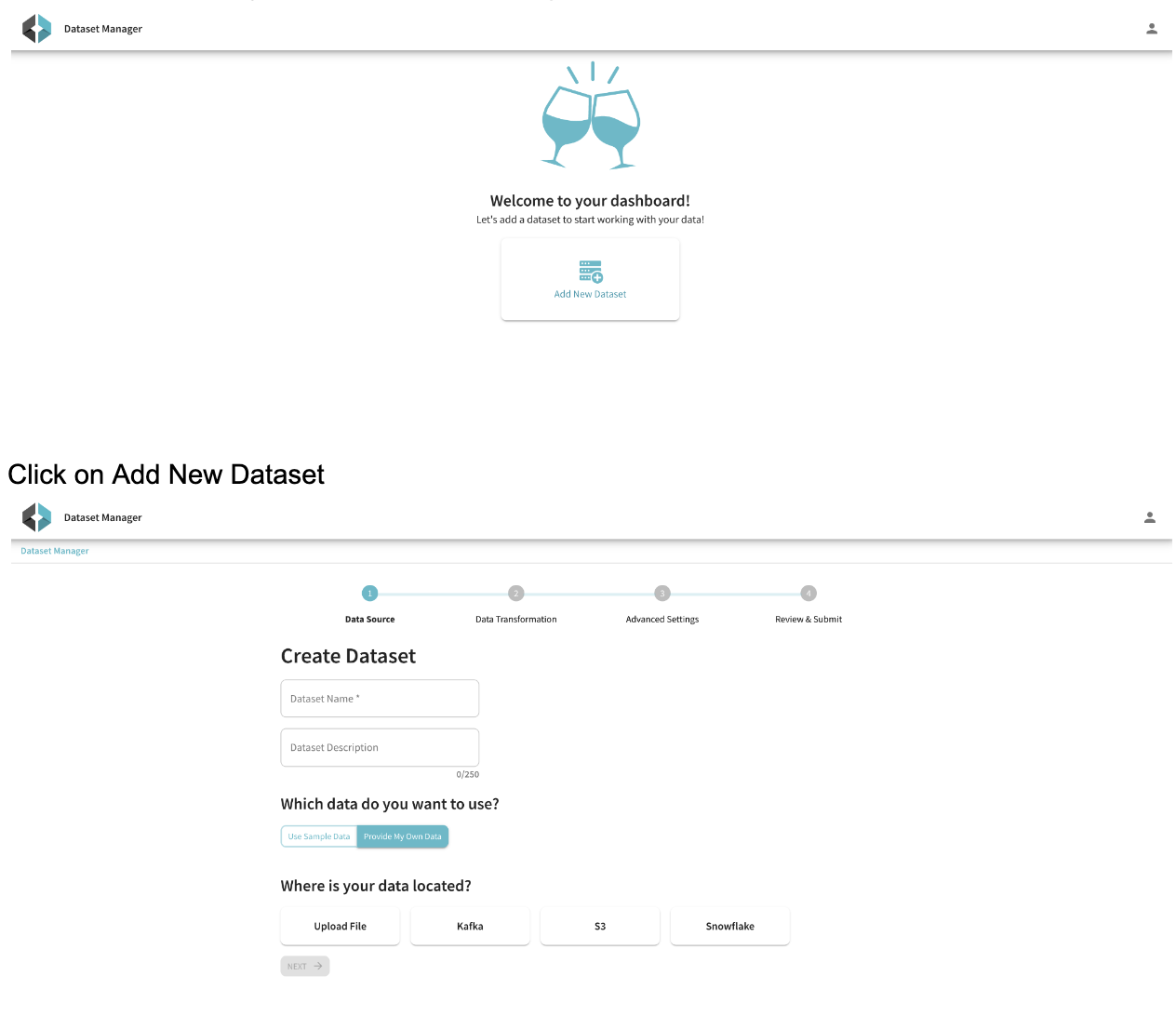 Run queries
Click on Query Console link to run query: